BRING A BREATH OF FRESH AIR INTO YOUR CAREER!
Your heart beats for renewable energies? Are you tired of being a small cog in the wheel of anonymous corporations - but want to make a difference together with a passionate team? If you also value quick decision-making processes, flexible working hours or regular further training, then you are a perfect fit for us. And we for you.
Fleximaus GmbH would like to grow prudently and is therefore not always, but again and again looking for people who are both enthusiastic about our way of thinking and can handle diverse challenges on their own responsibility.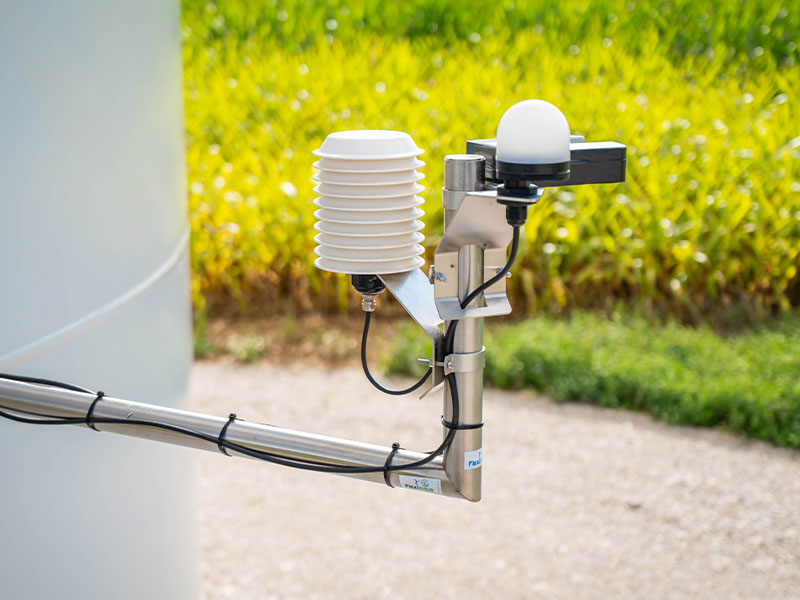 Who are we looking for?
Engages colleagues to create a better future.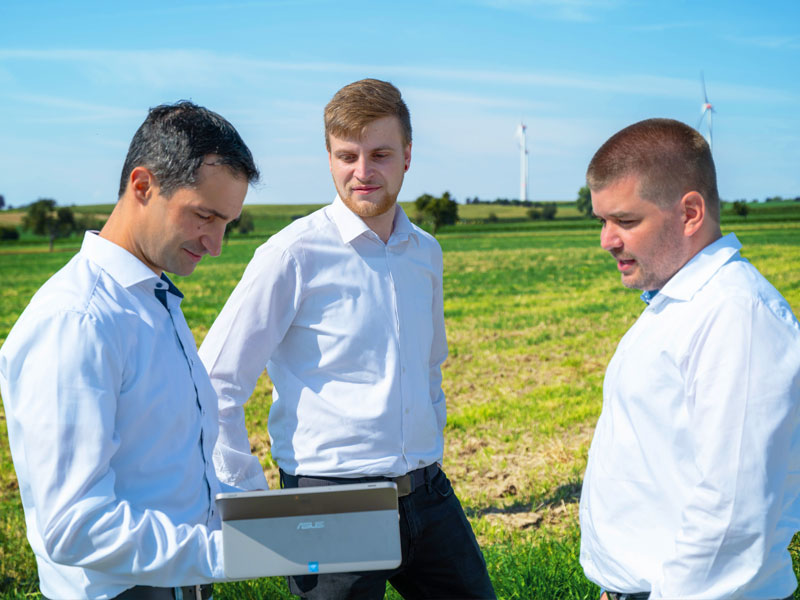 Fleximaus GmbH was founded in 2015 by Jochen Rößler, Christian Freiman and Reinhard Kirchner to advance wind power in Germany.
We are a young, up-and-coming software company based in Schillingsfürst in Middle Franconia, which developed an individually customisable system for optimising wind energy plants and has been constantly improving it to this day.
Always with the aim of reconciling species conservation and economic efficiency. Our target group consists mainly of operators, technical managers as well as project developers of wind farms – from small farmers to listed energy suppliers. In addition, we offer our customers comprehensive services within the scope of consulting, documentation or monitoring.
That is what we offer you!
Flexible working options
Whether in the home office, in the office or in the open air – we are there where we are needed and decide together when we work.
Rapid knowledge transfer
We train new colleagues in detail, but we also like to exchange our expertise between doors.
A job with a future
What could be more promising for the future than working on a smart energy transition? After all, we want to leave our children a world worth living in.
Diverse perspectives
Fleximaus GmbH is growing ... and you can grow with it. This is ensured by regular further training and goal-oriented staff appraisals.
Concentrated teamwork
Every person is different. Everyone has unique talents and experiences. That is why we make important decisions for the company together.
Short decision-making paths
Because our team is small, we have flat hierarchies. For you, this means clear communication without ifs and buts.
And much more ...
It goes without saying that our colleagues receive fair pay, modern work equipment as well as a high-quality e-company car.
Sounds good? Apply now unsolicitedly!
If you would like to support our team, grow with us and together shape a profitable energy transition for people, animals and the environment, please send your complete application documents by post or email to:
If you have any questions, please do not hesitate to contact your personal contact person.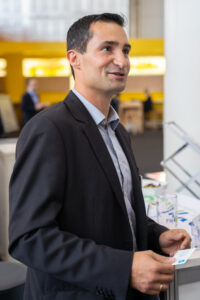 From our own experience, we know all the requirements that wind farm operators and technical managers place on us. And it is from this very experience that we draw the experience to offer our customers intelligent solutions. Meet the team that works every day to advance wind power.
Since our foundation, we have continued to develop ourselves and our systems. We will continue to do so – without ever forgetting why we do what we do: because we want to leave our children a future worth living on a healthy planet, we combine species conservation with clean electricity generation through wind energy.
Contact Fleximaus GmbH
Are you planning to build a wind energy plant? Or do you already own a wind farm and are dissatisfied with its yield? The experts from Fleximaus GmbH in Schillingsfürst accompany operators, technical managers as well as project developers from the very beginning – from consulting to optimisation. Call, write an e-mail or use the contact form: we look forward to hearing from you!
Fleximaus GmbH
Faulenberg 3 - 91583 Schillingsfürst - Germany
09868/9341765 - info@fleximaus.de
QUICK CONTACT
Simply enter your name and e-mail address and we will get back to you shortly!