Realise maximum operating times through wind farm optimisation
Are you incurring enormous losses due to excessive species protection and do not know whether the continued operation of your wind turbines is even worthwhile? Whether you are an operator, technical manager or project developer – the experts at Fleximaus GmbH can help you increase the productivity of both existing and new plants.
With years of experience, up-to-date expertise ... as well as a system specially developed to operate wind energy plants in a manner that is both compliant with species protection and economical.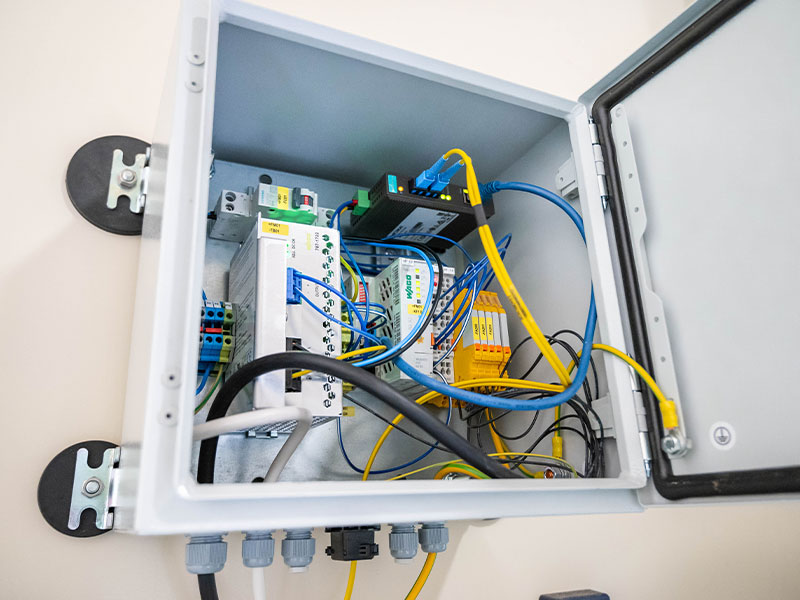 Optimising wind farms: avoiding unnecessary shutdown times, generating more green electricity
Enormous untapped energy potential lies dormant in many wind energy plants: studies show that wind farm operators lose an average of three to eight percent of their annual yield due to blanket shutdowns. With our smart software, it's only up to two percent. How does Fleximaus achieve such optimisation? By realising maximum operating times!
The system, which can be adapted to the specific conditions of our customers, records the current environmental conditions in the wind farm, compares these with the probable flight behaviour of bats or birds for the respective location and only switches off your wind turbines when it is really necessary. If there are demonstrably few or no animals in flight, the plants are simply continued to operate.
Still questions or already convinced?
Join the best company and benefit from our expertise and the intelligent shutdown algorithm of Fleximaus.
In the meantime, our experts are responsible for optimising around 90 wind farms throughout Germany. By using Fleximaus, we were able to generate a current additional yield of over 17,623,000 kWh for the wind energy plants we manage in 2020. This additional green energy not only saved our planet around 9,287 tonnes of CO2 – but also saved each wind farm operator yield losses worth an average of 15,000 euros. Per year and plant. You too can benefit from our many years of experience: the wind farm optimisation specialists are at your full disposal!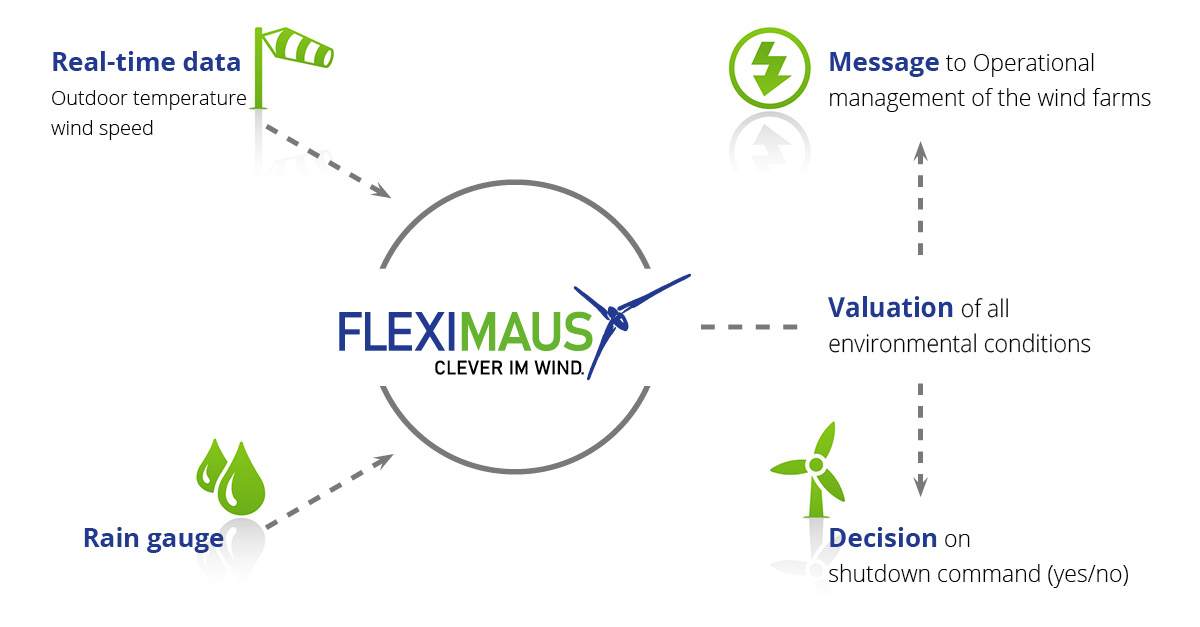 Are you interested in wind farm optimisation?
Fleximaus ensures that your wind energy plants are operated economically as well as in compliance with species protection. Let us advise you!
Comprehensively clever in the wind:
No matter which project phase you are in – our experts will help you achieve your goals.
Are you planning to build a wind farm? Let us accompany you on your way! We can evaluate requirements that are relevant to approval and show you individual options for optimisation as early as the planning phase
As a wind farm operator, you face countless challenges every day. With our specially developed system for operational management in compliance with species protection, we take some of this burden off your shoulders.
Would you like to know how various species protection requirements affect the yield of your wind farm? Whether before construction or during operation – we precisely estimate the future operating behaviour of your plants.
Contact Fleximaus GmbH
Are you planning to build a wind energy plant? Or do you already own a wind farm and are dissatisfied with its yield? The experts from Fleximaus GmbH in Schillingsfürst accompany operators, technical managers as well as project developers from the very beginning – from consulting to optimisation. Call, write an e-mail or use the contact form: we look forward to hearing from you!
Fleximaus GmbH
Faulenberg 3 - 91583 Schillingsfürst - Germany
09868/9341765 - info@fleximaus.de
QUICK CONTACT
Simply enter your name and e-mail address and we will get back to you shortly!